Thank you Farley for posting your October Currently tonight. I have just enough energy left in me tonight to gitrdone 😉
LISTENING: Like I said, I'm listening. But I'm wishing it was Grey's Anatomy, because the opener last week was someone's idea of a bad joke! I am counting on tomorrow night's episode to make up for it.
LOVING: October means Halloween is right around the corner and I LOVE HALLOWEEN!! It's my favorite Holiday to celebrate in school too! (followed closely by St. Patrick's Day) But this week I was finally able to take my boot off my broken foot- after being a slave to it for the past 2 1/2 months. You should have heard my kids screaming and cheering for me when I greeted them at the door boot free. Another teacher perk- I've always got my own personal fan club!
THINKING: Oh. My. Word. Switches schools, teaching a combo class, and all new curriculum has been kicking my butt!! It's like a constant state of treading water. The last time I felt like this was my first year teaching. Whew!
WANTING: The more bloggers I see sharing all the cool ways they are using iPads in their class the more I wish someone might just kindly drop a few on my stoop. Not holding my breath on it though…
NEEDING: Does anyone else have flat feet frustrations!? I have orthodic insoles but they don't fit in cute little flats. The only fit into sneakers. So finding shoes that are flat & comfortable is HARD. Throw cute in the mix, and it's dang near impossible!!
BOOK: I read alot this summer. Right about now the only reading I do is too my kids or curriculum and Common Core Standards. It's not exactly leisurely reading. I miss summer days by the pool! However I am excited to check out The Spookely Square Pumpkin which is a newbie to my October read aloud list this year.
You can link up your October Currently over at Farley's Blog!!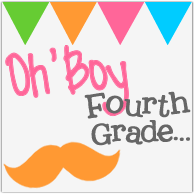 I will be back tomorrow to share who brought these little desk treats and what they're all about!
http://feeds.feedburner.com/ FallingIntoFirst