I hope you all are enjoying your weekend! The summer syndrome caught up with me a little bit this week and despite the 34893 projects and ideas swarming around in my head for next year, I decided to take a week away from all of it and just be Summerful! I read non teaching material by the pool, grabbed drinks with girlfriends, attempted to make friends with my messy house (aka- clean), and made a last minute decision to go with friends to the 9:30 PM showing of What to Expect When You're Expecting– just because we could!! I love being Summerful 🙂
But today I wanted to take a second and share three Daily 5 Book Studies that are about to launch, the best part being there is one for everyone!
KINDERGARTEN BOOK STUDY
Click
HERE
to get the details, schedule, and a list of all the host bloggers to follow. This one officially starts
today
and Tammy from Live Love Laugh in Kindergarten is hosting chapter one. The link & button below will take you to chapter one.
LOWER ELEMENTARY BOOK STUDY
Click
HERE
to get the details, schedule, and a list of all the host bloggers to follow. This is the main one I will be participating in and it officially starts on June 13th. Chapter one is being hosted by Mel D. from Suesstastic Classroom Inspirations.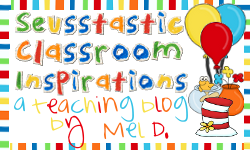 UPPER ELEMENTARY BOOK STUDY
Finally, Click
HERE
to get the details and schedule. This one will be studying both The Daily Five and Cafe. A group of bloggers have joined together to create a special blog just for this study that begins on July 1st. To follow their blog, follow the link below.
I have heard so many teachers rave about The Daily Five and have been interested in figuring out how I could get it up and started since my first year teaching 1st grade. I purchased the book 3 years ago and have read it cover to cover but want to do it again with all you fabulous bloggers! This year I finally started to implement some of the Daily Five structure into my classroom towards the end of the year, but I'm interested in learning more about it and discussing it with other teachers to see if I can do more. If you've already gotten this program up and running and are also required to teach from a Basal Reading Program I'd love to hear from you!
http://feeds.feedburner.com/ FallingIntoFirst