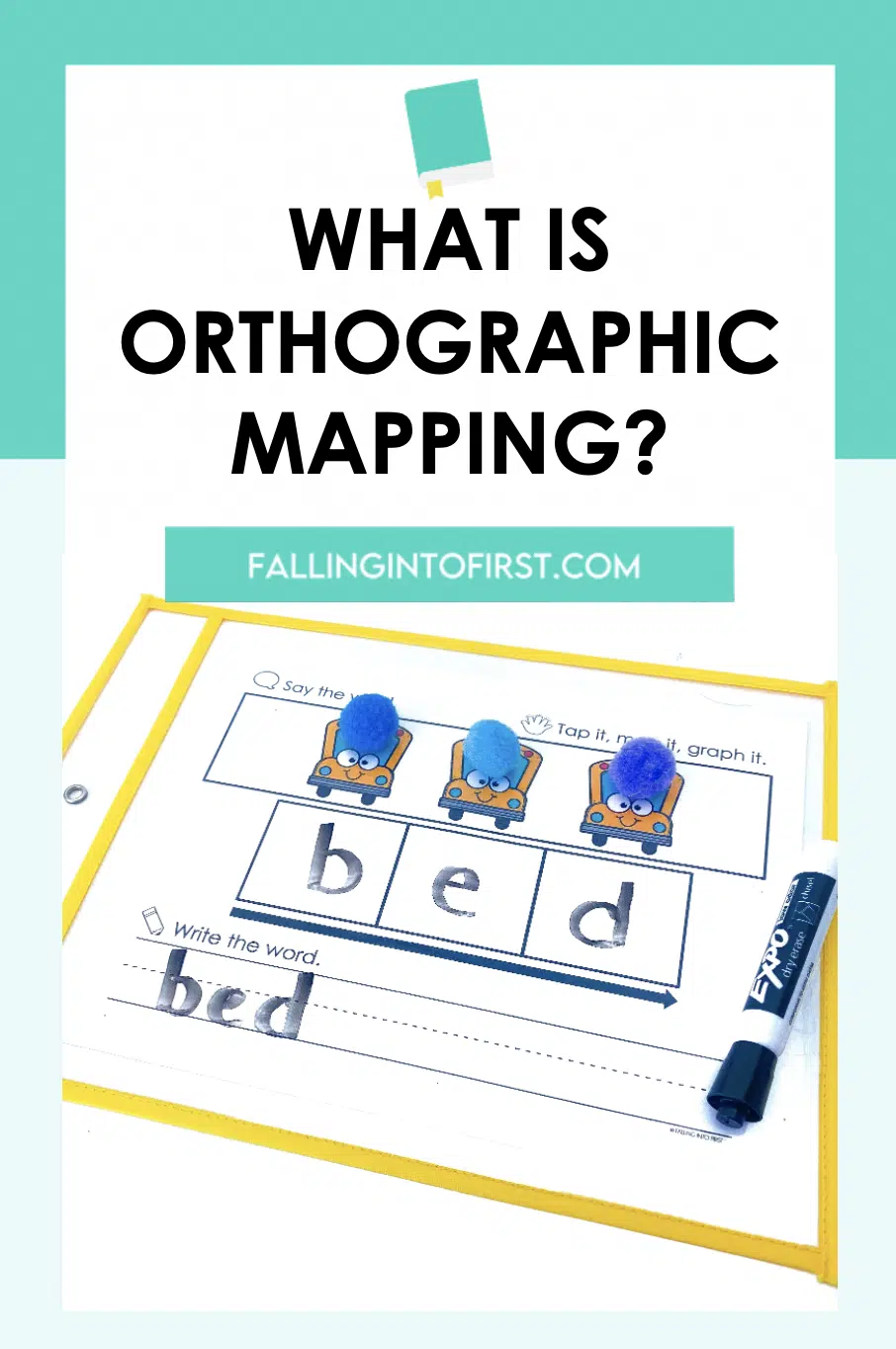 Orthographic mapping is a crucial skill for early readers who are developing word recognition, a key to reading success. It involves the connection between letters and sounds so that students can see how written words correspond to spoken language. While this may seem like a challenging concept, with the right tools and strategies, helping students develop orthographic mapping skills can be made simple and fun! In this blog post, I'll share hands on strategies and routines for teaching orthographic mapping to your kindergarten and first grade students!
What is Orthographic Mapping?
Orthographic Mapping is the process the brain uses to permanently store words in our long term memory and immediately recall them for fluent reading. More simply put, when you can read a word without having to stop and put any effort into decoding it, that word has been orthographically mapped into your brain.
Can We Teach Orthographic Mapping?
Not directly. It's a mental process, not a skill or activity that can be directly taught. What we can do is teach skills that help naturally promote the process of orthographic mapping.
Orthographic mapping requires three essential skills:
Phonemic awareness – The ability to identify, analyze, and manipulate sounds in words.
Automatic letter sound correspondence – Understanding that letters represent sound.
Decoding skills – The ability to identify letter sounds and blend them together to read a word.
In kindergarten and first grade, we can teach these skills through explicit whole group and small group reading instruction. In doing so, we give students repeated opportunities to practice the skills that help them begin to instantly recall words. Think of students who have been working on short -a word patterns. Once they learn how to spell the word "cat", they are more likely to recognize the -at pattern in "bat" and "mat." The more letter-sound relationships they learn, the more words they will be able to unlock.
Routines That Promote Orthographic Mapping
To help students foster the mental process of Orthographic Mapping, we can focus on developing their phonemic awareness and phonics skills.
Word Mapping is a tangible way to represent the relationship between letter and sound correspondence, also known as phonemes and graphemes. It walks students through the process of physically matching letters with the sounds they represent. In first grade and kindergarten this improves students ability to decode and eventually recognize words automatically, which leads to fluent readers!
WORD MAPPING TO PROMOTE ORTHOGRAPHIC MAPPING
Are you ready to give word mapping a try? You can find a complete years worth of Orthographic Mapping Word Mats HERE. Students can use these themed Word Mapping Mats to practice mapping sight words and new phonic patterns they are learning! Changing the theme on their mats keeps students engaged in this familiar practice, every time they see a new theme their excitement for word mapping is renewed! The use of different manipulatives also keeps students engaged and having fun while word mapping. You can use anything you have one hand – linking cubes, counter chips, mini erasers, etc. In the example below I used candy hearts as the manipulative in February!
I hope the information and resources shared here help you understand the orthographic mapping-process and get you excited about the ways you can help students build letter-sound connections on their road to reading fluency!